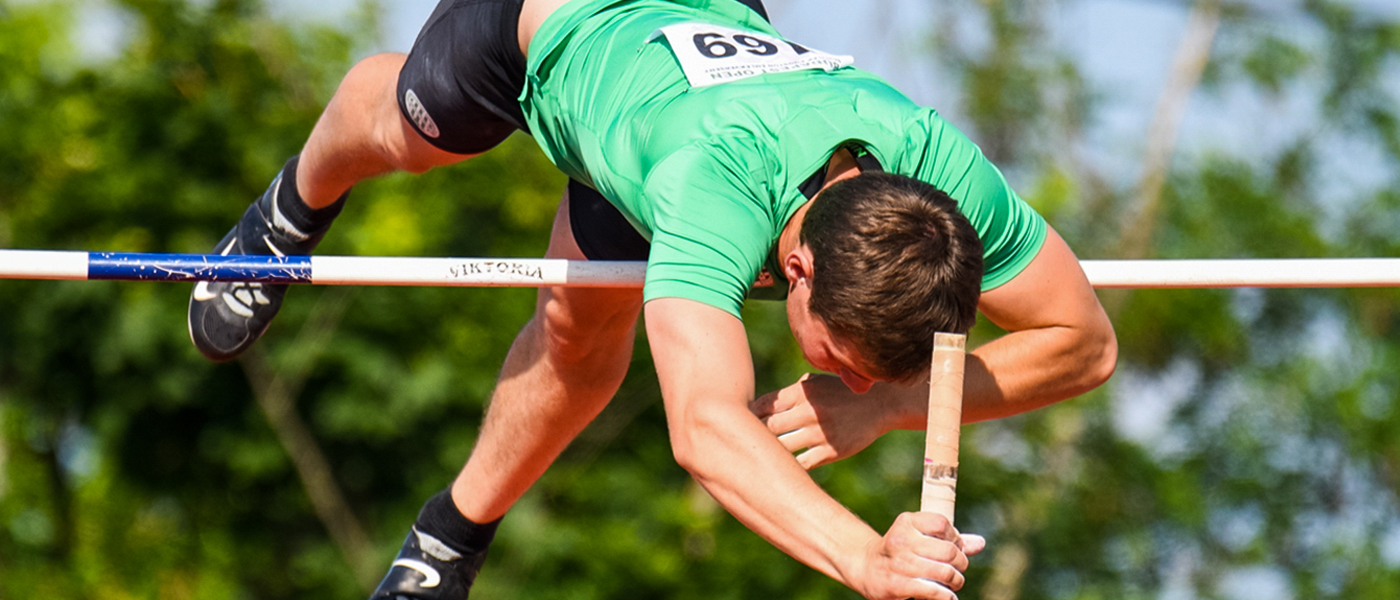 A dense program spread over two days to allow both the smooth running of the Budapest championships and the Budapest Open international meeting, the latter being on Saturday only.
Call room
Please note that you have to be present in the call room before your event starts.
27th May 2023
The time table is provisional and subject to change according to the number of entries.
27th May 2023
13:00
100 m
women
combined event
13:10
Javelin Throw
girl
500 gr
U16
 
13:20
Long Jump
women
combined event
 
13:45
100 m Hurdles heats
women
(76) 13-8,25-12,75
U18
 
14:00
100 m Hurdles heats
women
(84) 13-8,50-10,50
Bp. Open
14:00
High Jump
women
Tivadar Nemeslaki Memorial
Bp. Open
14:10
110 m Hurdles heats
men
(91) 13,72 – 8,80 -17,08
U18
14:20
110 m Hurdles heats
men
(99) 13,72 – 9,14 – 14,02
U20
14:20
Javelin Throw
boy
600 gr
U16
14:35
110 m Hurdles heats
men
(106) 13,72-9,14-14,02
Bp. Open
14:50
100 m heats
women
Bp. Open
15:00
Long Jump
men
Ágoston Schulek Ágoston Memorial
Bp. Open
15:20
Javelin Throw
women
600 gr
combined event
 
15:20
Javelin Throw
women
600 gr
 
Bp. Open
15:20
100 m heats
men
Bp. Open
16:00

Opening Ceremony

16:00
shot put
women
4 kg, 3 kg
Absolute and U16
16:10
100 m Hurdles
women
Final (76)
 
16:20
100 m Hurdles
women
Final (84)
 
16:20
Pole Vault
men
 
Bp. Open
16:25
110 m Hurdles
men
Final (91)
 
16:35
110 m Hurdles
men
Final (99)
 
16:45
110 m Hurdles
men
Final (106)
 
16:50
100 m
women
Final "A" and "B"
 
17:00
100 m
men
Final "A" and "B"
 
17:00
Javelin Throw
men
800 gr
 
Bp. Open
17:00
Shot put
men
5 kg, 4 kg
U18, U16
17:00
Long Jump
women
Bp. Open
17:15
800 m tt.
men
Bp. Open
17:30
800 m tt.
women
Bp. Open
17:40
Shot put
men
7,26 kg, 6 kg
Absolute and U20
 
17:55
200 m tt.
men
Bp. Open
18:25
200 m tt.
women
Bp. Open
18:45
5000 m tt.
women
Bp. Open
19:10
5000 m tt.
men
Bp. Open
28th May 2023 (2nd Day : only Budapest Championships)